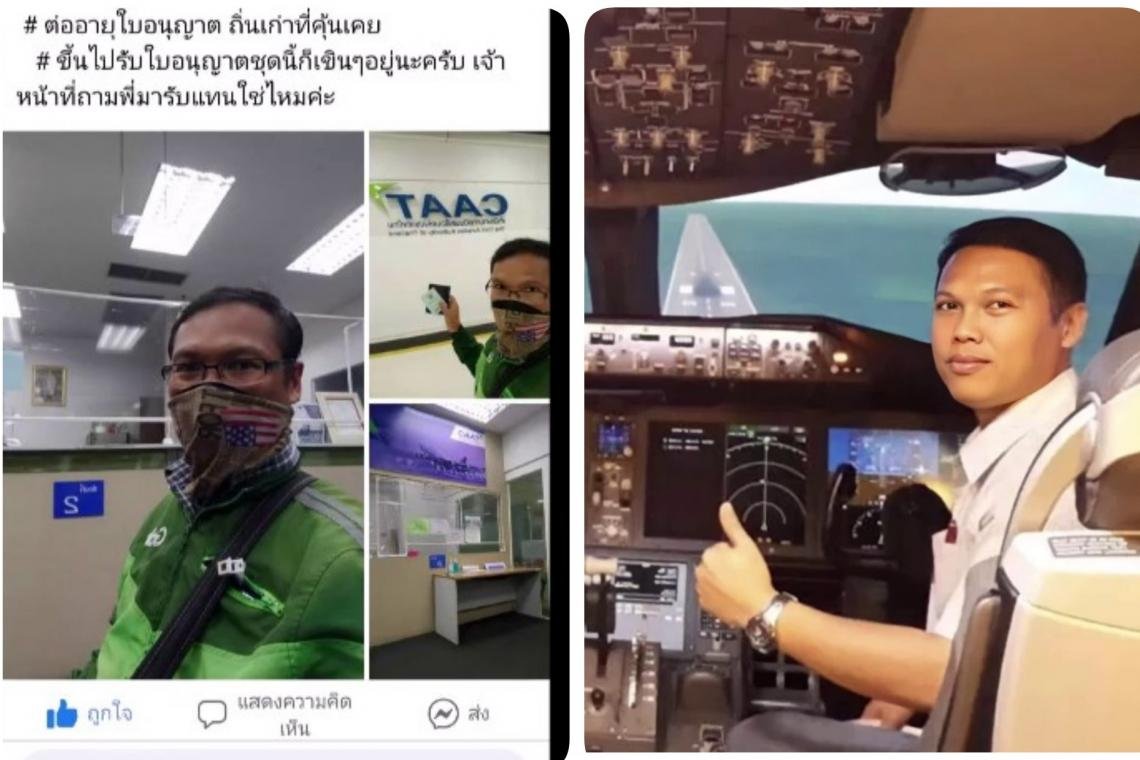 Image: Siam Rath
Siam Rath went to visit a commercial pilot from Udon Thani after he made an amusing Facebook post.
Ditthawat Wongkamchan or "Eddie" went to the Civil Aviation Authority of Thailand to renew his commercial pilot's licence.
But he was dressed in the garb of his new employment – as a Grab food delivery rider.
The clerk said "Are you here to delivery food?"
Eddie explained that no, he was here to update his licence, a situation that caused some mirth.
Eddie explained that the pandemic meant he couldn't get work in the skies so he had decided to go to Bangkok to get money to support his wife and three children.
It was a case of needs must for the pilot who has swapped the sky for more terrestrial employment in the last two years.
(Source: – Asean Now)