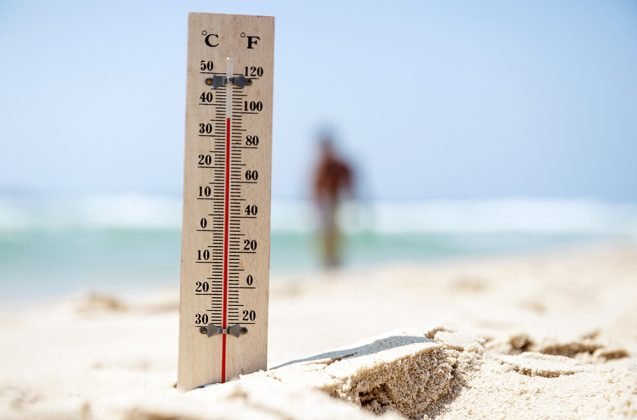 A thermometer shows hight temperature during a heatwave on the beach.
Thailand's dry season is forecast to begin at the end of February, 1-2 weeks later than normal, but average temperatures will be higher than last year, reaching 40-43°C in some areas from mid-March to mid-April.
According to the Thai Meteorological Department, the average maximum temperature this summer is forecast to be at 35.5°C in the north of the country, which is close to normal, but higher than last year's 34°C.
Thailand's north and north-east will be cool in the mornings, from the end of February to mid-March, but hot during the day time. Temperatures could reach 43°C in some areas, which will result in summer storms from mid-March to mid-April.
Turbulent weather, with heavy downpours in some areas, are anticipated from mid-April to mid-May, when the dry season is expected to end.
More rain is anticipated in the south until mid-April, with high waves in the Andaman Sea and the Gulf until the middle of April. Cyclones may form in the Andaman Sea at the end of April.
Source: – Royal Coast Teview)