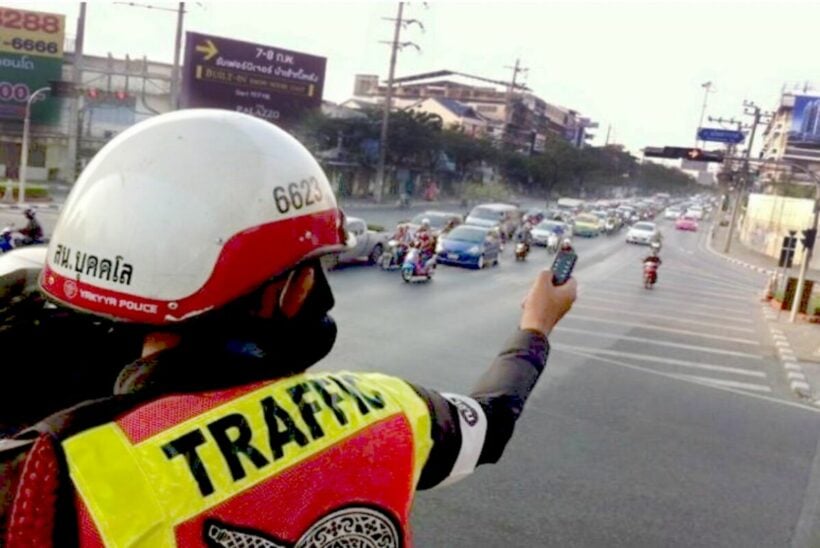 The Deputy National Police Chief of Thailand recognizes that the Thai police have a reputation issue. He wants to take action to make police seem more approachable, friendly and organized. To do so, he's calling for a change to the uniform the traffic police wear.
After travelling around the country and inspecting police stations in various locations, he found that the clothing and markings the police officers wore were not… uniform. There was no consistency and officers wore vests and banners of yellow, red, black, brown, and grey. The Deputy National Police Chief said that even within single police stations, officers often wore different colours in different uniforms.
He believes that this lack of consistency can cause confusion and doubt among people when seeing police. His solution is a proposed national uniform where all traffic police will wear a short sleeve black jacket and a reflective vest on top with a green-yellow stripe.
This will make officers more visible and bring some orderliness to the police force across the country. He is pushing for his proposed uniform change to be implemented within the year.
He plans to create a prototype uniform with the black jacket and reflective green-yellow vest and roll out the new uniform threads at a few select police stations in a pilot program. Barring any unforeseen circumstances, the new uniform would then be sent out to all the police stations across the country.
The Deputy National Police Chief also said they would make a point to design the uniforms out of a suitable fabric that would be fitting for Thailand's hot weather.
(Source: – TheThaiger)